At La Pobbia you'll find the specialties of the authentic and tasty Milanese Tradition cooked to perfection. The Milanese Tradition Menu offers, depending on the season and on the supply of raw materials, Milanese cooking's specialty dishes to help you discover the history, tradition and soul of Milan through its cuisine.
Moreover, La Pobbia's Classic Specialties Menu will offer you the best of classic Italian and regional recipes. La Pobbia's Classics are made with attention to the smallest details, from the selection of high quality raw materials that vary according to the season, to the zealous pursuit of genuine and rare flavors which often arise from small craft traditions.
Bread, pasta and desserts are prepared by hand every day by our kitchen brigade led by our chef Domenico.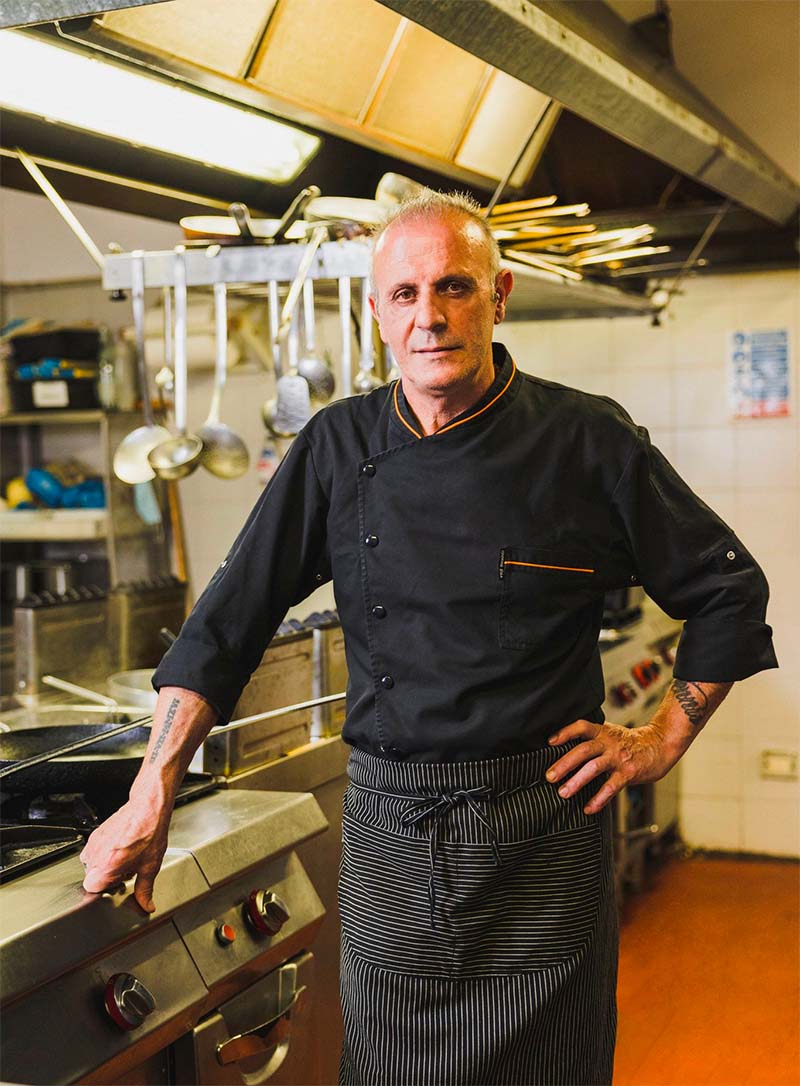 The Menu is consistently renewed and adorned with Carlo Porta's famous verses about the pleasures of the table.
El mangià e bev in santa libertaa
in mezz ai galantomen, ai amis,
in temp d'inverna al cold, al fresch, d'estaa,
diga chi voeur, l'è on gust cont i barbis.
C. Porta
Our wine collection consists of a rich selection of the most interesting and prestigious Italian and foreign wines personally selected by Attilio Anzaghi in his sommelier capacity, as well as a selection of peculiar and delicious Italian Beers.
The choice, the story and the tasting of wines and labels will make your experience at La Pobbia complete in every respect.